Personal Training at Our Lower Haight Location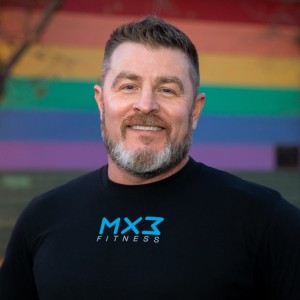 Julian's journey with fitness began when he was introduced to strength training by his high school football coach – and it's continued ever since. Julian competed in his first bodybuilding competition in 1995. That experience of working with a trainer to reach his goals inspired him to become an NASM certified trainer himself and he soon began training others. Over the years, his training experience has included sport-specific training, bodybuilding, core strength and stability, yoga, and obstacle course Spartan racing. Whether your goal is prioritizing fat loss, gaining muscle size and strength, or creating more structure to your current training, Julian is passionate about tapping into his 25 years of experience in designing personalized programs to help his clients become stronger and healthier versions of themselves.
Julian is currently taking new clients.
$92 to $140 per session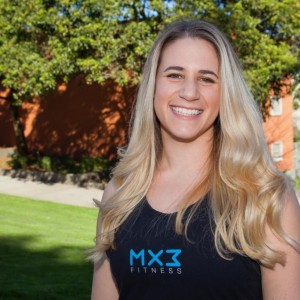 MX3 Fitness Health Coach and Senior Trainer, Shana Karp.
Shana is a two-time NCAA Diving All American from Stanford University and former diving coach. She understands that motivation and a solid plan are critical to meeting one`s fitness goals. Whether her clients are trying to lose weight, gain muscle, or increase their overall health, Shana`s high energy, positive approach keeps her clients engaged and moving forward. As a person with Type 1 Diabetes, she has profound insight into how having a chronic illness can affect exercise and fitness. Her training approach borrows techniques from Olympic lifting, yoga, traditional weight lifting, and flexibility training to create a challenging and varied workout.
Shana is not taking new clients.
$107 to $155 per session