<< back to Personal Training
Train with Glenn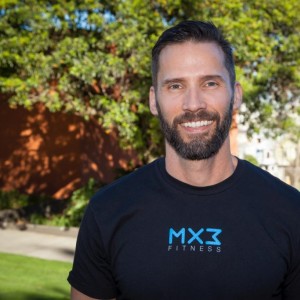 MX3 Fitness Founder and Senior Trainer, Glenn Shope
As a former collegiate skier and assistant athletic trainer, he saw from early on the need to develop data-driven fitness programs, where the planning, tracking, and evaluation were just as important as the actual exercises. His experience as a successful web developer, matched with his passion for fitness, allowed him to create a comprehensive, trackable system where Mind Meets Muscle.

Five one-on-one sessions with an MX3 certified personal trainer.
$700.00

Save $10 per session when you purchase ten sessions.
$1300.00

Save $20 per session when you purchase twenty sessions.
$2400.00

Save $30 per session when you purchase 30 sessions.
$3300.00

Save $32 per session when you buy 50 sessions.
$5250.00

Lock in your pricing and secure your session times for the long run with a giant 100 pack.
$10000.00

Our Ten-week Intensive program is designed to help you get results quickly while developing fitness habits that can last a lifetime. You'll work with a Lead Trainer and a Health Coach to develop a personalized plan to fit your current fitness goals. We'll work with you one-on-one 5 days a week for ten weeks to get you there.
$5000.00

10-week virtual training program includes: Free intake/assessment Two uniquely tailored workouts per week Two in-person/technique sessions (if you are in town or over Skype) Food plan including weekly goals Online tracking of goals and workouts Workout progression based on your performance
$850.00