Personal Training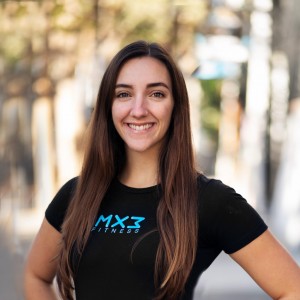 As a former collegiate softball player, McKenna sees the importance of starting with the basics and then moving your way up to more advance fitness techniques. A strong foundation is the key to growth, mentally and physically. During her softball career, she experienced injuries that limited her performance, ultimately forcing her to take a step back from softball altogether to focus more on strengthening her primary and secondary stability muscles. That's when she started her professional fitness practice in 2016.
Starting as a kickboxing instructor and personal trainer, McKenna grew to love the science of the human body, soon adding work as a stretch therapist to her repertoire. With this diverse background across multiple fitness disciplines, McKenna has an adaptable mindset to help clients identify clear, achievable goals and ultimately reach them.
McKenna is currently taking new clients.
$95 to $135 per session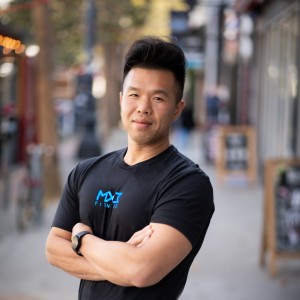 Wilson is MX3 Fitness' in-house competitive bodybuilder. Early in life, as an amateur athlete in basketball, football, baseball and wrestling, his coaches inspired him to push beyond his expectations, both physically and mentally. Wilson began competing in bodybuilding in 2018, applying the lessons he learned regarding drive, discipline and focus to achieve success.
Wilson uses those same principles as the foundation of his personal training practice. With his specializations in bodybuilding (both professional and novice), weight loss and mobility, Wilson helps his clients push beyond what they think they are capable of while keeping a keen eye on technique, range of motion and the mind-muscle connection. He has coached a number of clients to place in bodybuilding competitions and has a proven track record of helping his clients meet their goals – whether that be a competition trophy or just looking great for a wedding.
Wilson is currently taking new clients.
$95 to $135 per session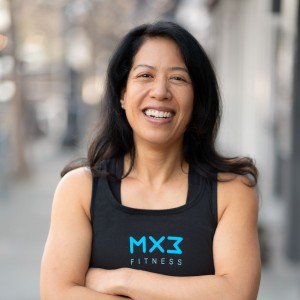 Nina started her fitness career as a group exercise instructor and personal trainer back in 2016. Her driving focus at the time was to find ways to bring better fitness disciplines to in-office professionals who often don't have the time for an active lifestyle – including herself, a former biotech project manager.
Through her deep understanding of that environment, she creates realistic, fun and rewarding programs for her clients that are always challenging, but also feel within reach. Variety is a critical component to Nina's workouts, as she looks to activate a wide range of muscle groups, not only stimulating weight loss or muscle growth, but also better posture, balance and overall endurance.
Nina is currently taking new late morning and midday clients.
$95 to $135 per session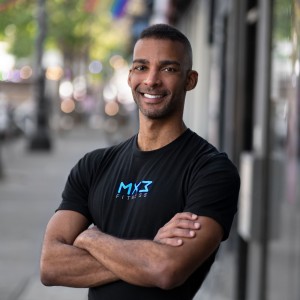 Prior to entering the fitness industry Joe spent five years in finance, but he always felt his strongest and most confident in the gym or on his yoga mat. Joe coaches and educates his clients that exercise is just the tip of the iceberg as his training style and philosophy incorporates a holistic perspective of movement, mindfulness and nutrition in order to help others understand their own unique bodies and realize their ideal lifestyle.
Joe is Certified Personal Trainer through the National Academy of Sports Medicine, PN Level 1 Certified through Precision Nutrition as well as a 200-Hour Registered Vinyasa Yoga Teacher through Yoga Alliance. In addition to personal training, Joe is also a group fitness instructor having taught at Pinterest, Under Armour, Atlantis Events, The Assembly, Love Story Yoga, Orangetheory Fitness, Wheel House, and Rogue & Saint Fitness.
Joe is currently taking new midday and afternoon clients.
$123 to $165 per session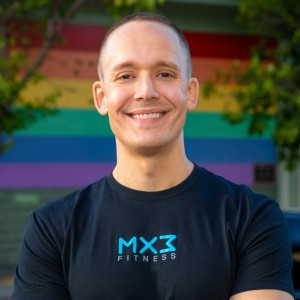 Will has been a personal trainer and group exercise instructor in San Francisco since 2012. His specializations include bodybuilding, weight loss and mobility improvement. He believes that lasting fitness goals are achieved by incorporating training and exercise that a client enjoys, so each of his clients receive individualized programs relevant to their goals, fitness history and lifestyle.
Will aims to make all of his clients more capable and independent on the gym floor, so he emphasizes technical precision and safety at all times. Although he's a firm believer that training should be fun, when it's time to start the session, the work to reach your goals begins.
Will is currently taking new early morning, late morning, afternoon, and evening clients.
$108 to $150 per session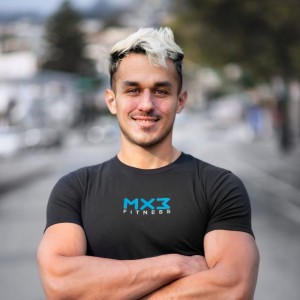 AJ has a bachelor's degree in kinesiology, which gives his approach to fitness an emphasis on human movement and exercise science. His belief is that the human body is a unique machine capable of adapting to whatever challenges are presented, particularly during workouts. AJ designs fitness programs that are influenced by biomechanics, as well as cognitive and motor functions. His training approach is a blend of core and strength training along with stability and circuit training.
AJ focuses on teaching his clients to listen to how their bodies move, not only to become more connected but also to become aware of how to enhance their bodies through physical activity. He strives to help his clients find the same passion for fitness and movement he has developed through his own fitness journey
AJ is not taking new clients.
$110 to $150 per session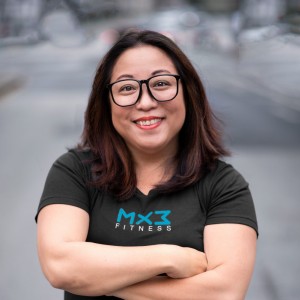 Leslie is a fitness professional and holistic wellness coach with over 15-years of experience as a personal trainer and group fitness instructor. As a lifelong athlete with a background in multiple competitive sports, Leslie believes wholeheartedly that movement is a necessary component of physical and mental wellness and personal expression. Her approach to training relies heavily on the fundamentals of functional training and improving biomechanical efficiency, incorporating movements from the activities of daily life that are unique to each individual. She aims to be adaptable with her programming to help find the types of exercise and lifestyle changes that are exciting, manageable, and shape a path to achieve her client's goals. Her sessions are fun, yet challenging, educational, and most importantly, effective. Leslie trains out of our Castro location.
Leslie is currently taking new early morning, late morning, and midday clients.
$108 to $150 per session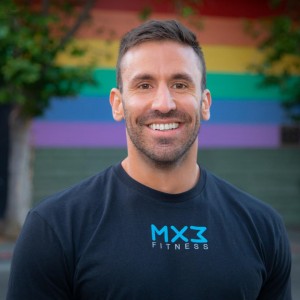 Jack has been a certified personal trainer since 2015, and started his training career with MX3 Fitness. He believes that the best workouts are varied workouts. Whether you are looking to gain mass, build overall strength or lose weight, Jack never skips the cardio, weaving it into each workout so you walk away feeling your entire body has benefitted, not just one muscle group. This holistic approach to training strives for not just fitness, but overall wellness.
Jack grew up in Ukiah, a short 2 hours north of San Francisco. His appreciation for fitness began during his four years on the varsity swim team. A fitness fanatic himself, Jack loves running, lifting weights and high-intensity training.
Jack is not taking new clients.
$100 to $140 per session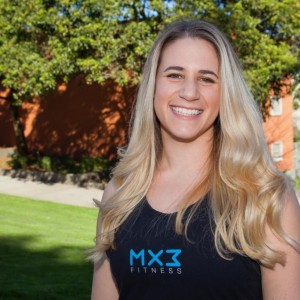 MX3 Fitness Health Coach and Senior Trainer, Shana Karp.
Shana is a two-time NCAA Diving All American from Stanford University and former diving coach. She understands that motivation and a solid plan are critical to meeting one`s fitness goals. Whether her clients are trying to lose weight, gain muscle, or increase their overall health, Shana`s high energy, positive approach keeps her clients engaged and moving forward. As a person with Type 1 Diabetes, she has profound insight into how having a chronic illness can affect exercise and fitness. Her training approach borrows techniques from Olympic lifting, yoga, traditional weight lifting, and flexibility training to create a challenging and varied workout.
Shana is not taking new clients.
$113 to $155 per session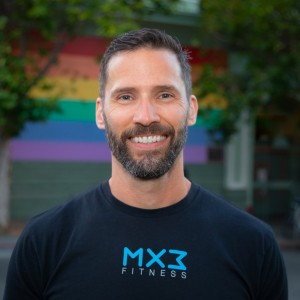 MX3 Fitness Founder and Senior Trainer, Glenn Shope
As a former collegiate skier and assistant athletic trainer, he saw from early on the need to develop data-driven fitness programs, where the planning, tracking, and evaluation were just as important as the actual exercises. His experience as a successful web developer, matched with his passion for fitness, allowed him to create a comprehensive, trackable system where Mind Meets Muscle.
Glenn is not taking new clients.
$115 to $160 per session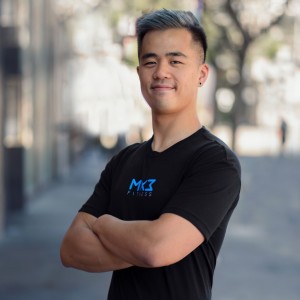 With a background as a director in the field of mental health and social work, Darren incorporates a supportive counseling approach in his personal training practice. He emphasizes positive psychological motivation to push folks to their physical limits and fulfill their fitness goals. He works with his clients using an adaptive and well-balanced approach, focusing on a combination of speed, strength and agility – not surprising given Darren's experience as a competitive badminton player.
Darren takes the time to carefully analyze what you hope to achieve and how you can work together to make it happen. Understanding that even the small victories are worth celebrating, he strives to help his clients see their own progress and build confidence through unconditional support.
Darren is currently taking new early morning and evening clients.
$100 to $140 per session