Personal Training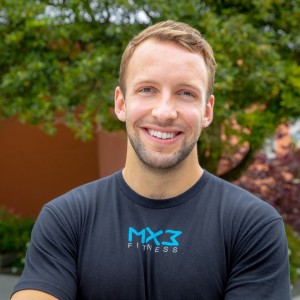 Mike's fitness background stems from his time spent as a Division 1 Cross Country and Track athlete at Loyola Marymount University. His passion for peak performance combined with innate desire to help others led him to pursue a career in fitness where he could best utilize his athletic and educational background. After several years working in corporate fitness centers, he continued his education by attending a Masters of Exercise Science program at University College Dublin in Ireland. After a stint living in Australia, Mike is now back stateside to continue his career in fitness and wellness.
Mike takes a foundational approach to training, ensuring that fundamental movements are performed safely and effectively before challenging the body in other ways. His training specialties are in strength and conditioning; weight loss; running; and high intensity interval training (HIIT).
Mike is currently taking new clients.
$87 to $135 per session
Caroline's approach to personal training is informed by her years of experience as a yoga instructor and massage therapist. She carefully monitors form, balance and mind/body awareness throughout workouts, to ensure a strong foundation for improved fitness. As a former ballet dancer, she intimately understands the effort-to-reward quotient and works with her clients to increase strength and endurance in a deliberate, sustainable fashion. Caroline's in-depth understanding of muscle function delivers an experience perfect for those looking to reach whole-body fitness goals.
Caroline is currently taking new clients.
$87 to $135 per session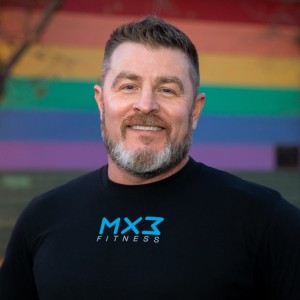 One-on-one personal training sessions with Juian Marshburn
Julian is currently taking new clients.
$92 to $140 per session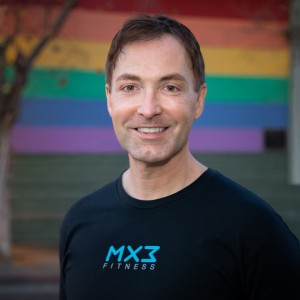 Ollie is a NASM certified personal trainer and corrective exercise specialist, and has recently obtained a Golf fitness specialization. Originally trained as a data scientist, his current research studies focus on the latest biomechanics and fitness methods, which provide the foundation for optimal strength-training exercises. These integrated techniques, uniquely designed for each client, maximize workouts to help achieve goals in the most effective and efficient way possible.
$75 to $120 per session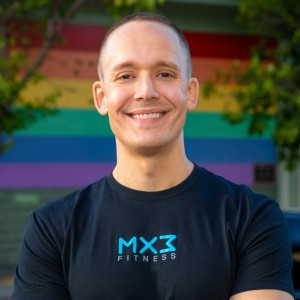 Will has been a personal trainer and group exercise instructor in San Francisco since 2012. His specializations include bodybuilding, weight loss and mobility improvement. He believes that lasting fitness goals are achieved by incorporating training and exercise that a client enjoys, so each of his clients receive individualized programs relevant to their goals, fitness history and lifestyle.
Will aims to make all of his clients more capable and independent on the gym floor, so he emphasizes technical precision and safety at all times. Although he's a firm believer that training should be fun, when it's time to start the session, the work to reach your goals begins.
Will is currently taking new clients.
$92 to $140 per session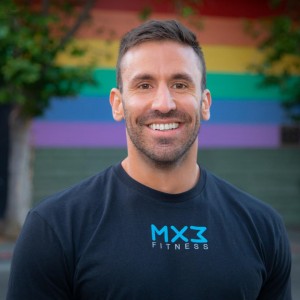 Jack has been a certified personal trainer since 2015, and started his training career with MX3 Fitness. He believes that the best workouts are varied workouts. Whether you are looking to gain mass, build overall strength or lose weight, Jack never skips the cardio, weaving it into each workout so you walk away feeling your entire body has benefitted, not just one muscle group. This holistic approach to training strives for not just fitness, but overall wellness.
Jack grew up in Ukiah, a short 2 hours north of San Francisco. His appreciation for fitness began during his four years on the varsity swim team. A fitness fanatic himself, Jack loves running, lifting weights and high-intensity training.
Jack is currently taking new clients.
$85 to $130 per session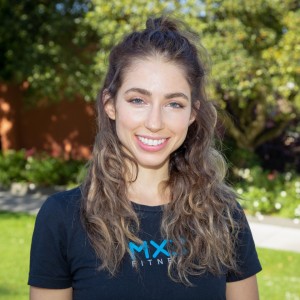 MX3 Fitness Trainer and Nutrition Coach, Thespina Hilas MA, Holistic Nutrition
Thespina's academic background in nutritional science and holistic nutrition gives her a unique perspective of fitness. She understands that lifestyle and diet habits can impact wellness, and she can help you gain the mindfulness and discipline you need to make exercise an enjoyable lifetime commitment. As a Latin dance performer, she incorporates flexibility, body awareness, strength, and control in her training style. Whether your goal is to lose weight, gain muscle and strength, or just improve your health in general, she can give you the guidance, structure, and motivation you need to succeed.
Thespina is not taking new clients.
$92 to $140 per session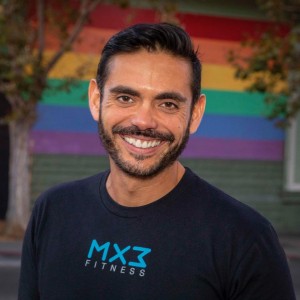 MX3 Fitness Trainer, Marcelo DeSousa
Marcelo's academic background in Art History and Integral Counseling Psychology have earned him a broad understanding of the psychology of exercise coupled with a trained eye for aesthetic form. His workouts are designed to increase strength, power, and endurance by utilizing a variety of resistance training concepts firmly grounded in exercise science. Marcelo's clients can expect to achieve a wide range of fitness goals, from fat loss to increases in strength and muscle mass. His training philosophy is grounded on conscious coaching, an integral approach to physical training that combines awareness of mind and muscle tailored to maximize results and deliver optimal training experiences for clients at any level. To put it plainly, expect a challenging and vigorous workout.
Marcelo is not taking new clients.
$75 to $120 per session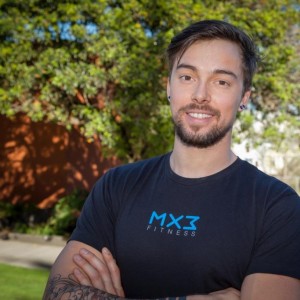 MX3 Fitness Mobility Specialist and Senior Trainer, Govinda Schäfer.
Govinda is a certified Functional Range Conditioning (FRC) and Kinstretch mobility specialist, focusing on form and balance. He concentrates on increasing joint function; extending his client's active and usable ranges of motion; and developing whole body strength awareness. When weight training, Govinda uses kettlebells, acrobatic techniques, classic strength exercises, as well as body weight movements, to give his clients a unique and challenging experience.
Govinda is currently taking new clients.
Prices vary depending on the type of session.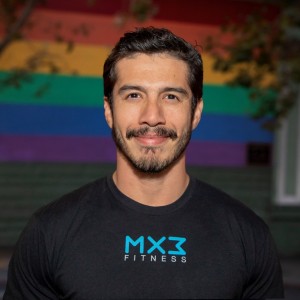 MX3 Fitness Trainer, Gio Andres
As a professional dance instructor for more than ten years, Gio has an in-depth understanding of how the body moves – from alignment, to balance, to flexibility. This knowledge proves invaluable in his approach, as Gio focuses on how strength and fitness training creates a conscious awareness of body control – a critical component in helping one reach their fitness goals. Using an integrated variety of techniques, including weight training, Pilates, and calisthenics, Gio knows how to tap into a client's maximum potential, whether you are just starting out or have been training for years.
Gio is currently taking new clients.
$90 to $135 per session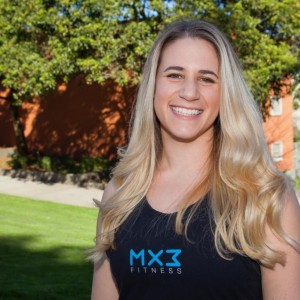 MX3 Fitness Health Coach and Senior Trainer, Shana Karp.
Shana is a two-time NCAA Diving All American from Stanford University and former diving coach. She understands that motivation and a solid plan are critical to meeting one`s fitness goals. Whether her clients are trying to lose weight, gain muscle, or increase their overall health, Shana`s high energy, positive approach keeps her clients engaged and moving forward. As a person with Type 1 Diabetes, she has profound insight into how having a chronic illness can affect exercise and fitness. Her training approach borrows techniques from Olympic lifting, yoga, traditional weight lifting, and flexibility training to create a challenging and varied workout.
Shana is currently taking new clients.
$107 to $155 per session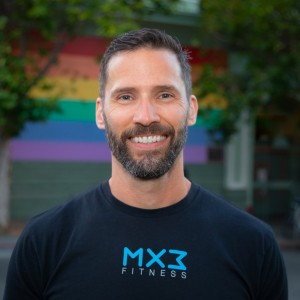 MX3 Fitness Founder and Senior Trainer, Glenn Shope
As a former collegiate skier and assistant athletic trainer, he saw from early on the need to develop data-driven fitness programs, where the planning, tracking, and evaluation were just as important as the actual exercises. His experience as a successful web developer, matched with his passion for fitness, allowed him to create a comprehensive, trackable system where Mind Meets Muscle.
Glenn is not taking new clients.
Prices vary depending on the type of session.