Personal Training
MX3 Fitness Trainer, Govinda Schäfer.

With a "back to basics" approach, Govinda focuses first and foremost on form and balance for everyone from the novice to the practiced power lifter (his own personal area of emphasis). Govinda specializes in creating 360-degree body balance and stability using a combination of body-weight training, power techniques, and an emphasis on core strength.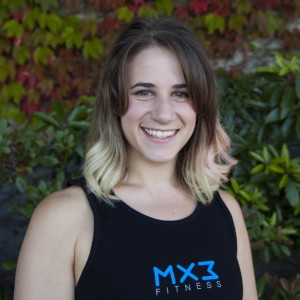 MX3 Fitness Health Coach and Senior Trainer, Shana Karp.

Shana is a two-time NCAA Diving All American from Stanford University and former diving coach. She understands that motivation and a solid plan are critical to meeting one`s fitness goals. Whether her clients are trying to lose weight, gain muscle, or increase their overall health, Shana`s high energy, positive approach keeps her clients engaged and moving forward. As a person with Type 1 Diabetes, she has profound insight into how having a chronic illness can affect exercise and fitness. Her training approach borrows techniques from Olympic lifting, yoga, traditional weight lifting, and flexibility training to create a challenging and varied workout.

MX3 Fitness Founder and Senior Trainer, Glenn Shope.

As a former collegiate skier and assistant athletic trainer, he saw from early on the need to develop data-driven fitness programs, where the planning, tracking, and evaluation were just as important as the actual exercises. His experience as a successful web developer, matched with his passion for fitness, allowed him to create a comprehensive, trackable system where Mind Meets Muscle.