<< back to Personal Training at Our Lower Haight Location
Train with AJ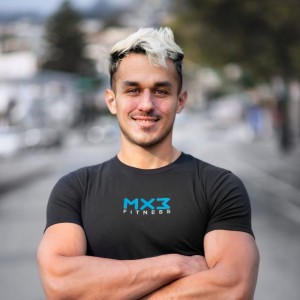 AJ has a bachelor's degree in kinesiology, which gives his approach to fitness an emphasis on human movement and exercise science. His belief is that the human body is a unique machine capable of adapting to whatever challenges are presented, particularly during workouts. AJ designs fitness programs that are influenced by biomechanics, as well as cognitive and motor functions. His training approach is a blend of core and strength training along with stability and circuit training.
AJ focuses on teaching his clients to listen to how their bodies move, not only to become more connected but also to become aware of how to enhance their bodies through physical activity. He strives to help his clients find the same passion for fitness and movement he has developed through his own fitness journey
AJ is currently taking new early morning, late morning, and midday clients.
Train with AJ
5 Pack - $700
($140.00 each)
10 Pack - $1,325
($132.50 each)
20 Pack - $2,550
($127.50 each)
30 Pack - $3,750
($125.00 each)