Personal Training at Our Mission Location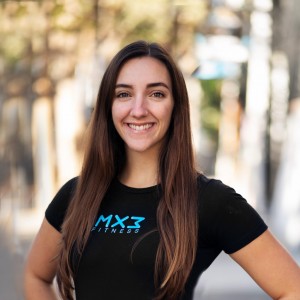 As a former collegiate softball player, McKenna sees the importance of starting with the basics and then moving your way up to more advance fitness techniques. A strong foundation is the key to growth, mentally and physically. During her softball career, she experienced injuries that limited her performance, ultimately forcing her to take a step back from softball altogether to focus more on strengthening her primary and secondary stability muscles. That's when she started her professional fitness practice in 2016.
Starting as a kickboxing instructor and personal trainer, McKenna grew to love the science of the human body, soon adding work as a stretch therapist to her repertoire. With this diverse background across multiple fitness disciplines, McKenna has an adaptable mindset to help clients identify clear, achievable goals and ultimately reach them.
McKenna is currently taking new clients.
$95 to $135 per session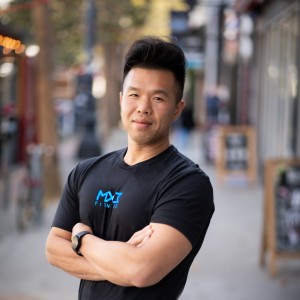 Wilson is MX3 Fitness' in-house competitive bodybuilder. Early in life, as an amateur athlete in basketball, football, baseball and wrestling, his coaches inspired him to push beyond his expectations, both physically and mentally. Wilson began competing in bodybuilding in 2018, applying the lessons he learned regarding drive, discipline and focus to achieve success.
Wilson uses those same principles as the foundation of his personal training practice. With his specializations in bodybuilding (both professional and novice), weight loss and mobility, Wilson helps his clients push beyond what they think they are capable of while keeping a keen eye on technique, range of motion and the mind-muscle connection. He has coached a number of clients to place in bodybuilding competitions and has a proven track record of helping his clients meet their goals – whether that be a competition trophy or just looking great for a wedding.
Wilson is currently taking new clients.
$95 to $135 per session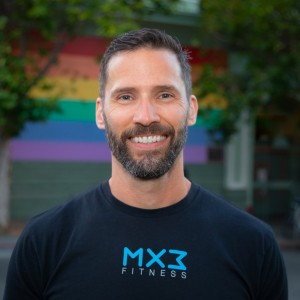 MX3 Fitness Founder and Senior Trainer, Glenn Shope
As a former collegiate skier and assistant athletic trainer, he saw from early on the need to develop data-driven fitness programs, where the planning, tracking, and evaluation were just as important as the actual exercises. His experience as a successful web developer, matched with his passion for fitness, allowed him to create a comprehensive, trackable system where Mind Meets Muscle.
Glenn is not taking new clients.
$115 to $160 per session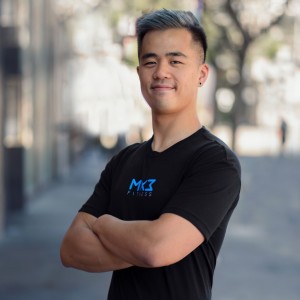 With a background as a director in the field of mental health and social work, Darren incorporates a supportive counseling approach in his personal training practice. He emphasizes positive psychological motivation to push folks to their physical limits and fulfill their fitness goals. He works with his clients using an adaptive and well-balanced approach, focusing on a combination of speed, strength and agility – not surprising given Darren's experience as a competitive badminton player.
Darren takes the time to carefully analyze what you hope to achieve and how you can work together to make it happen. Understanding that even the small victories are worth celebrating, he strives to help his clients see their own progress and build confidence through unconditional support.
Darren is currently taking new early morning and evening clients.
$100 to $140 per session