Personal Training at Our Lower Haight Location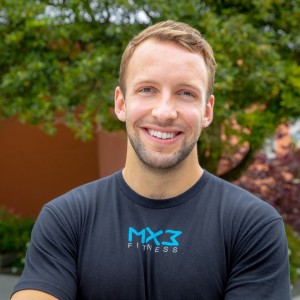 Mike's fitness background stems from his time spent as a Division 1 Cross Country and Track athlete at Loyola Marymount University. His passion for peak performance combined with innate desire to help others led him to pursue a career in fitness where he could best utilize his athletic and educational background. After several years working in corporate fitness centers, he continued his education by attending a Masters of Exercise Science program at University College Dublin in Ireland. After a stint living in Australia, Mike is now back stateside to continue his career in fitness and wellness.
Mike takes a foundational approach to training, ensuring that fundamental movements are performed safely and effectively before challenging the body in other ways. His training specialties are in strength and conditioning; weight loss; running; and high intensity interval training (HIIT).
Mike is not taking new clients.
$87 to $135 per session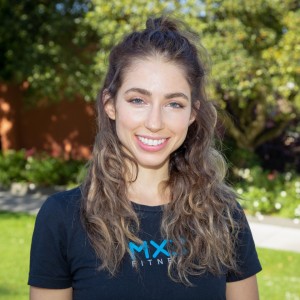 MX3 Fitness Nutrition Coach, Thespina Hilas MA, Holistic Nutrition
Thespina's academic background in nutritional science and holistic nutrition gives her a unique perspective of fitness. She understands that lifestyle and diet habits can impact wellness, and she can help you gain the mindfulness and discipline you need to make good nutrition an enjoyable lifetime commitment. Whether your goal is to lose weight, gain muscle and strength, or just improve your health in general, she can give you the guidance, structure, and motivation you need to succeed.
Thespina is not taking new clients.
$92 to $140 per session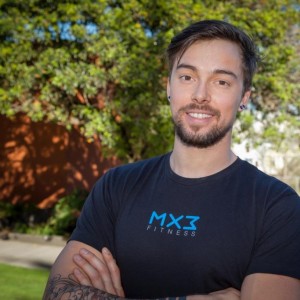 MX3 Fitness Mobility Specialist and Senior Trainer, Govinda Schäfer.
Govinda is a certified Functional Range Conditioning (FRC) and Kinstretch mobility specialist, focusing on form and balance. He concentrates on increasing joint function; extending his client's active and usable ranges of motion; and developing whole body strength awareness. When weight training, Govinda uses kettlebells, acrobatic techniques, classic strength exercises, as well as body weight movements, to give his clients a unique and challenging experience.
Govinda is not taking new clients.
Prices vary depending on the type of session.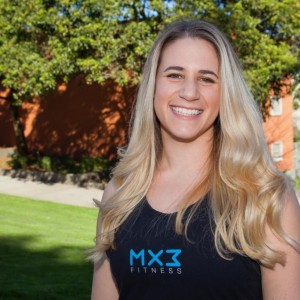 MX3 Fitness Health Coach and Senior Trainer, Shana Karp.
Shana is a two-time NCAA Diving All American from Stanford University and former diving coach. She understands that motivation and a solid plan are critical to meeting one`s fitness goals. Whether her clients are trying to lose weight, gain muscle, or increase their overall health, Shana`s high energy, positive approach keeps her clients engaged and moving forward. As a person with Type 1 Diabetes, she has profound insight into how having a chronic illness can affect exercise and fitness. Her training approach borrows techniques from Olympic lifting, yoga, traditional weight lifting, and flexibility training to create a challenging and varied workout.
Shana is not taking new clients.
$107 to $155 per session