<< back to Personal Training at Our Mission Location
Train with Darren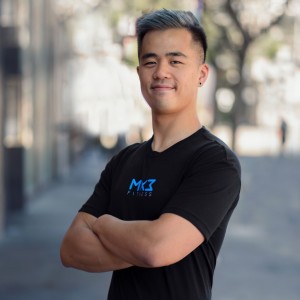 With a background as a director in the field of mental health and social work, Darren incorporates a supportive counseling approach in his personal training practice. He emphasizes positive psychological motivation to push folks to their physical limits and fulfill their fitness goals. He works with his clients using an adaptive and well-balanced approach, focusing on a combination of speed, strength and agility – not surprising given Darren's experience as a competitive badminton player.
Darren takes the time to carefully analyze what you hope to achieve and how you can work together to make it happen. Understanding that even the small victories are worth celebrating, he strives to help his clients see their own progress and build confidence through unconditional support.
Darren is currently taking new clients.
Train with Darren
5 Pack - $600
($120.00 each)
10 Pack - $1,125
($112.50 each)
20 Pack - $2,150
($107.50 each)
30 Pack - $3,150
($105.00 each)