<< back to Personal Training at Our Castro Location
Train with Joe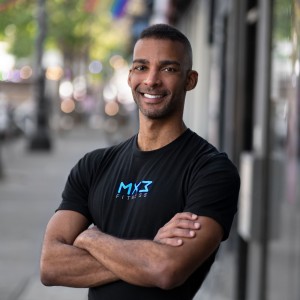 Prior to entering the fitness industry Joe spent five years in finance, but he always felt his strongest and most confident in the gym or on his yoga mat. Joe coaches and educates his clients that exercise is just the tip of the iceberg as his training style and philosophy incorporates a holistic perspective of movement, mindfulness and nutrition in order to help others understand their own unique bodies and realize their ideal lifestyle.
Joe is Certified Personal Trainer through the National Academy of Sports Medicine, PN Level 1 Certified through Precision Nutrition as well as a 200-Hour Registered Vinyasa Yoga Teacher through Yoga Alliance. In addition to personal training, Joe is also a group fitness instructor having taught at Pinterest, Under Armour, Atlantis Events, The Assembly, Love Story Yoga, Orangetheory Fitness, Wheel House, and Rogue & Saint Fitness.
Joe is currently taking new early morning, late morning, midday, and afternoon clients.
Train with Joe
5 Pack - $725
($145.00 each)
10 Pack - $1,375
($137.50 each)
20 Pack - $2,650
($132.50 each)
30 Pack - $3,900
($130.00 each)