<< back to Personal Training at Our Lower Haight Location
Train with Nina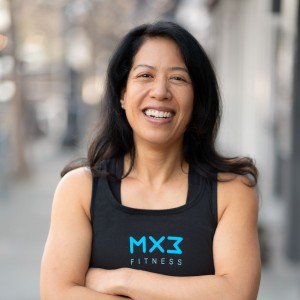 Nina started her fitness career as a group exercise instructor and personal trainer back in 2016. Her driving focus at the time was to find ways to bring better fitness disciplines to in-office professionals who often don't have the time for an active lifestyle – including herself, a former biotech project manager.
Through her deep understanding of that environment, she creates realistic, fun and rewarding programs for her clients that are always challenging, but also feel within reach. Variety is a critical component to Nina's workouts, as she looks to activate a wide range of muscle groups, not only stimulating weight loss or muscle growth, but also better posture, balance and overall endurance.
Nina is currently taking new late morning and midday clients.
Train with Nina
5 Pack - $625
($125.00 each)
10 Pack - $1,175
($117.50 each)
20 Pack - $2,250
($112.50 each)
30 Pack - $3,300
($110.00 each)