<< back to Personal Training at Our Mission Location
Train with Wilson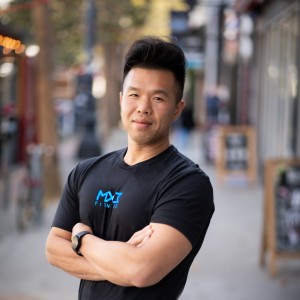 Wilson is MX3 Fitness' in-house competitive bodybuilder. Early in life, as an amateur athlete in basketball, football, baseball and wrestling, his coaches inspired him to push beyond his expectations, both physically and mentally. Wilson began competing in bodybuilding in 2018, applying the lessons he learned regarding drive, discipline and focus to achieve success.
Wilson uses those same principles as the foundation of his personal training practice. With his specializations in bodybuilding (both professional and novice), weight loss and mobility, Wilson helps his clients push beyond what they think they are capable of while keeping a keen eye on technique, range of motion and the mind-muscle connection. He has coached a number of clients to place in bodybuilding competitions and has a proven track record of helping his clients meet their goals – whether that be a competition trophy or just looking great for a wedding.
Wilson is currently taking new clients.
Train with Wilson
5 Pack - $575
($115.00 each)
10 Pack - $1,075
($107.50 each)
20 Pack - $2,050
($102.50 each)
30 Pack - $3,000
($100.00 each)