Reiki + Restore by Jessica Seid and Lauren Aughney
<< back to workshops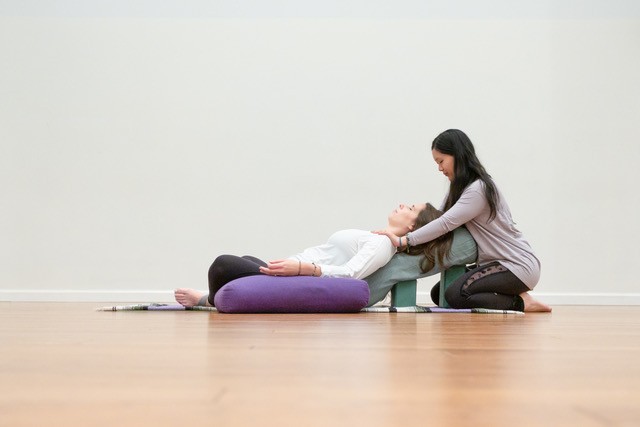 Saturday, Jan 25 at 2:00 pm
Instructor: Jessica Seid
This class has ended.
2 credits required
Duration: 120 minutes
Cancellation Requires: 24 hours notice
Jessica and Lauren are teaming up to bring you a special pop-up class combining a supported, restorative yoga class with reiki. All of us have our life force energy within us, and when it feels very low or depleted, we are likely to feel stressed, sick, or imbalanced. Reiki is a Japanese energy technique which believes that all of us should have free-flowing "ki" (qi in Chinese medicine, prana in yogic philosophy) that works to remove obstacles within our bodies to allow the ki to move unimpeded. This helps to promote healing of the body, and an overall sense of well-being.