Nutrition Coaching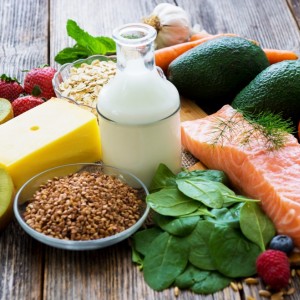 At MX3 Fitness, we think a proper diet plays just as important a role in fitness as working out. That theory is supported by recent studies in the Journal of the American Medical Association which note that what you eat – rather than how much you eat – is the biggest contributor to weight loss. We offer comprehensive nutrition coaching for our clients with our certified nutritionist, Thespina Hilas.
As you work with Thespina, you will learn effective diet strategies to reach your personal goals. Most importantly, she will work with you to make sure your goals are measurable and achievable. You can start with a one-on-one consultation to get you going with a solid food plan, or dive right in with a package of one-on-one coaching sessions.
Nutrition Consultation
Start your heathy eating journey with a detailed nutrition consultation. We will help you understand the dietary changes that will have the biggest impact on your health and fitness goals and help you set realistic goals. Our nutrition consultation lasts about an hour and is typically done over facetime or zoom.
Nutrition Navigator - Starter
Our Starter level includes a one hour consultation to help you set goals and establish a solid strategy to reach them. In addition, you will receive:
Assisted food tracking
Chat access to our staff nutritionist
$89.00 / month
+ $50 setup fee
Nutrition Navigator - Pro
Our Pro level includes a one hour consultation to help you set goals and establish a solid strategy to reach them. In addition, you will receive:
Assisted food tracking
Chat access to our staff nutritionist
One live coaching session per month
$179.00 / month
+ $50 setup fee
Nutrition Navigator - Premium
Our Premium level includes a one hour consultation to help you set goals and establish a solid strategy to reach them. In addition, you will receive:
Assisted food tracking
Chat access to our staff nutritionist
Two live coaching sessions per month
$269.00 / month
+ $50 setup fee