Nutrition Coaching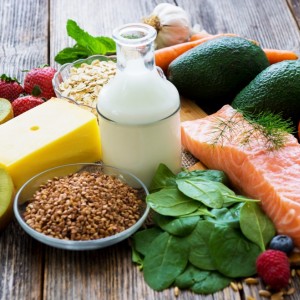 At MX3 Fitness, we think a proper diet plays just as important a role in fitness as working out. That theory is supported by recent studies in the Journal of the American Medical Association which note that what you eat – rather than how much you eat – is the biggest contributor to weight loss. We offer comprehensive nutrition coaching for our clients with our certified nutritionist, Thespina Hilas.
Through Thespina, you will learn proper diet strategies to reach your personal goals. Most importantly, she will work with you to make sure they are achievable. Start with a Core Nutrition Plan to get you going with a complete diet plan, then, if you want additional help along the way, you can add One-on-One Coaching. Don't overlook the important role nutrition plays in your overall fitness. Contact us for more information.
Full Nutrition Plan with Weekly Coaching - 12 Sessions
Our staff nutritionist will create a full, personalized nutrition plan for you. We will provide weekly coaching to help you keep your nutrition plan on track and stay accountable. Each weekly phone session will last 15-30 minutes, and will cover goal refinement, a food log review, progress reporting, and additional recommendations by our staff nutritionist. The weekly call is also an opportunity to get answers to any questions you may have.
Nutrition Starter Pack
Jump start your fitness with a Nutrition Coaching starter pack. The package includes a nutrition intake and four weekly follow up nutrition coaching sessions. If you decide to continue for an additional 2 months (8 coaching sessions), you can purchase continued coaching for $475.