<< back to Personal Training at Our Castro Location
Private Yoga with Marc
Due to California's Shelter In Place order in effect through April 19th, all personal training sessions are offered via live streaming only.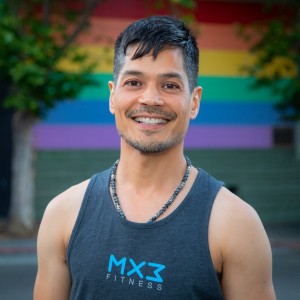 Marc is the MX3 Fitness Yoga Director for the Castro's own unique MX3 Fitness Small Group Yoga Loft. Former owner and operator of M Spa Yoga - Castro, and owner of YogaMukunda, he recently shifted and expanded his practice by teaming with MX3 Fitness. Marc brings together his 18 years of yoga practice and training to share yoga's practical and life-affirming methodology and science. Tapping into his experience as a massage therapist and former professional dancer, Marc aims to inspire well-being and healthy alignment in his personal 1:1 sessions or hatha flow group classes, which provide an active practice with meditative focus. Learn more by visiting yogamukunda.com
Marc is currently taking new clients.
1 Pack - $150
($150.00 each)
5 Pack - $650
($130.00 each)
10 Pack - $1,200
($120.00 each)
1 Pack - $185
($185.00 each)
5 Pack - $825
($165.00 each)
10 Pack - $1,550
($155.00 each)