<< back to Personal Training at Our Mission Location
Train with McKenna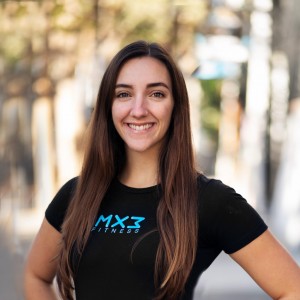 As a former collegiate softball player, McKenna sees the importance of starting with the basics and then moving your way up to more advance fitness techniques. A strong foundation is the key to growth, mentally and physically. During her softball career, she experienced injuries that limited her performance, ultimately forcing her to take a step back from softball altogether to focus more on strengthening her primary and secondary stability muscles. That's when she started her professional fitness practice in 2016.
Starting as a kickboxing instructor and personal trainer, McKenna grew to love the science of the human body, soon adding work as a stretch therapist to her repertoire. With this diverse background across multiple fitness disciplines, McKenna has an adaptable mindset to help clients identify clear, achievable goals and ultimately reach them.
McKenna is currently taking new clients.
Train with McKenna
5 Pack - $575
($115.00 each)
10 Pack - $1,050
($105.00 each)
20 Pack - $1,950
($97.50 each)
30 Pack - $2,850
($95.00 each)