<< back to Personal Training at Our Lower Haight Location
Train with Mike
Due to California's Shelter In Place order, all personal training sessions are offered via live streaming only.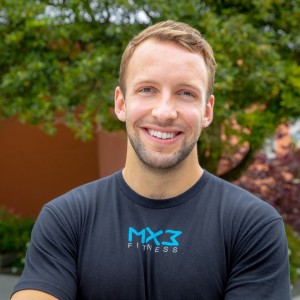 Mike's fitness background stems from his time spent as a Division 1 Cross Country and Track athlete at Loyola Marymount University. His passion for peak performance combined with innate desire to help others led him to pursue a career in fitness where he could best utilize his athletic and educational background. After several years working in corporate fitness centers, he continued his education by attending a Masters of Exercise Science program at University College Dublin in Ireland. After a stint living in Australia, Mike is now back stateside to continue his career in fitness and wellness.
Mike takes a foundational approach to training, ensuring that fundamental movements are performed safely and effectively before challenging the body in other ways. His training specialties are in strength and conditioning; weight loss; running; and high intensity interval training (HIIT).
Mike is currently taking new clients.
5 Pack - $575
($115.00 each)
10 Pack - $1,050
($105.00 each)
20 Pack - $1,900
($95.00 each)
30 Pack - $2,700
($90.00 each)
50 Pack - $4,350
($87.00 each)